Woodston go bowling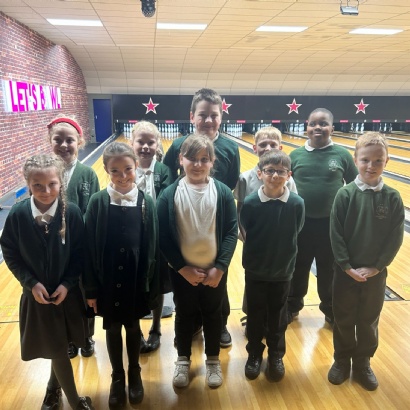 Hollywood Bowl – Bowling Event
Hollywood Bowl – Bowling Event
On Monday 27th February 4 teams from Woodston Primary School took part in a bowling event at Hollywood Bowl. 2 teams participated in the morning session. All of the children said that they enjoyed the experience as for some of them it was their first time.
Another 2 teams participated in the afternoon session. The children said that they loved the afternoon at bowling and it also gave some children a new experience.
Each child received a medal at the end of their time for participating. One of our teams in the afternoon finished in 2nd place earning a medal each and a trophy to put on display. The adults are very proud of the children who took part in the event.